Repas Fitness offers a wide range of refurbished cardio and fitness equipment from top brands such as Cybex, Life Fitness, Matrix, Panatta, Precor and Technogym at unbeatable prices.
Thanks to our own paint shop you can spray the equipment in the color of your logo or company color. If desired, we also provide advice on setting up your sports center, supported by a 3D space plan.
Repas Fitness is part of nolimitSolutions s.r.o. In the past 25 years we have gained a lot of experience with starting up our own sports centers in various countries. We consult with existing gyms worldwide, by advising management and by training employees on how to deal with the first moment of customer contact, the sale of subscriptions, the offer of training courses while focusing on retention of members, with the aim of increasing turnover. We then monitor this process remotely by using various supporting software packages such as BenFit and ClubPlanner. Thanks to this professional approach, we are happy to help your organization on multiple fronts, in addition to supplying reliable professional cardio and fitness equipment from a 20,000 m² warehouse. Thanks to our enormous stock, we can guarantee you a tailor-made quotation, ensure a fast delivery as well as the highest levels of European service.
Thanks to our professional staff, our own paint shop and many years of experience, we are able to keep our quality level high and our costumers satisfied, leading to repeat custom. Refurbished equipment means for us a complete overhaul process that we give a 1 YEAR warranty. With the certainty that the vital components have actually been overhauled.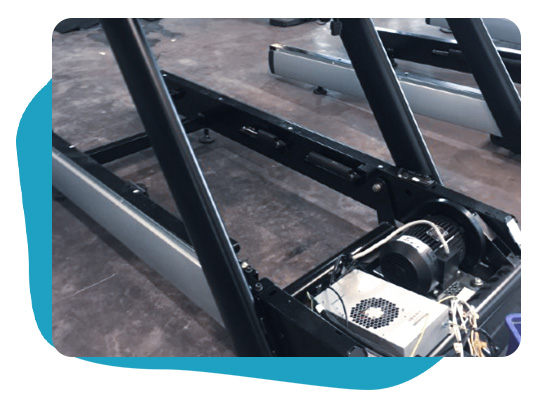 We first test the equipment, followed by the creation of an inventory of parts to be ordered. In order to keep delivery times of the equipment as short as possible, we aim to keep full stock of the necessary parts.
Disassembly of the equipment  must be done carefully. The nuts and bolts of each device are cleaned to a perfect shine. The parts are separated and itemised ready for professional reassembly.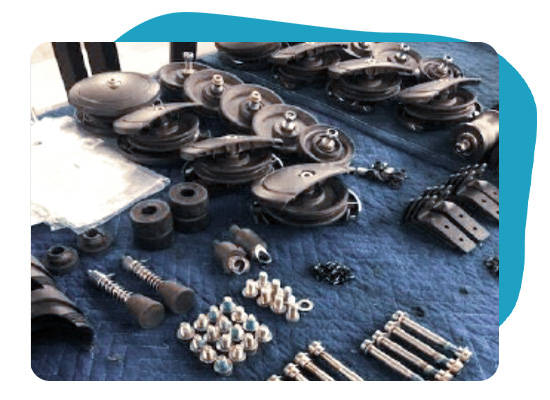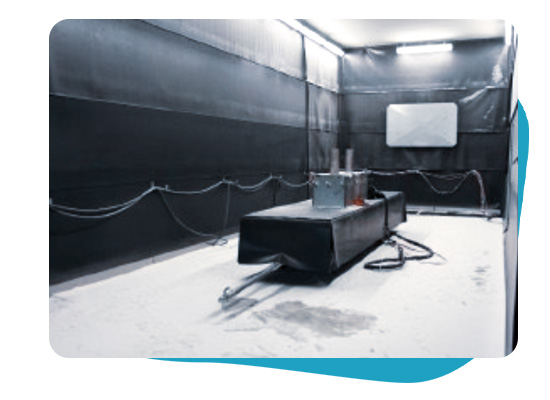 We have various blasting cabins and a department specially equipped for the sanding process. If necessary, parts go through this department to be prepared for the process of respraying.
4.

EQUIPMENT SPRAY PAINTING
In our professional spraying department we have a very experienced spray paint who works with top materials. The spraying of plastic caps is a process that we have mastered, leading to an even better end result.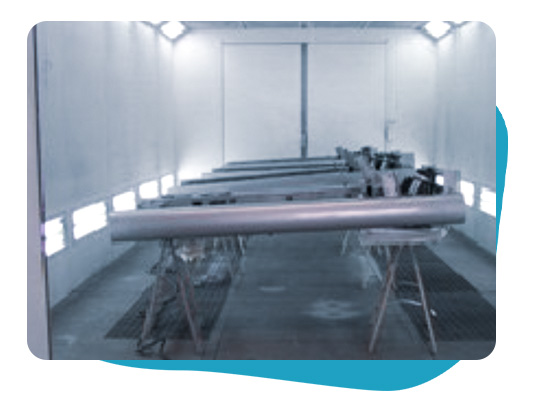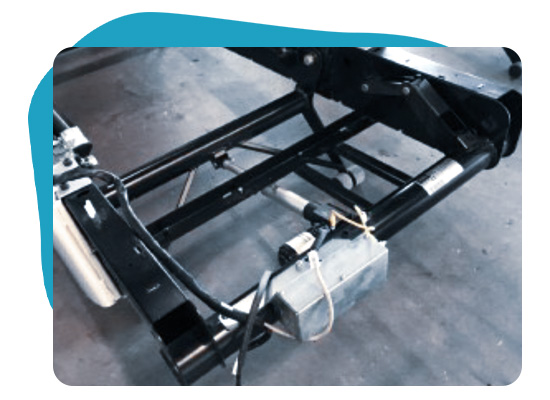 After the device has been sprayed, it goes then moves to the assembly line. Here the device is reassembled and tested by a team of experts.Although a straightforward part of the process, great attention is paid, in order to ensure the best end result.
6.

SERVICING / LUBRICATION OF MOVING PARTS / EXTENSIVE TESTING
During and following assembly the equipment is lubricated and then extensively tested.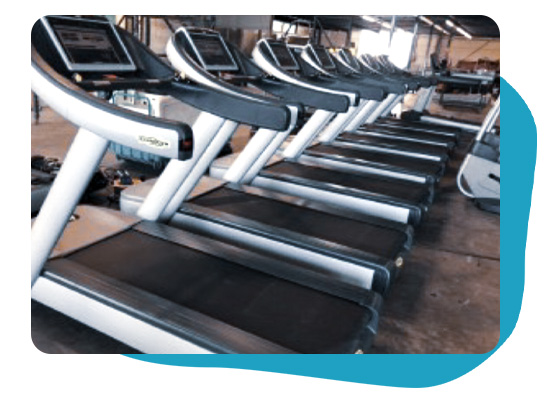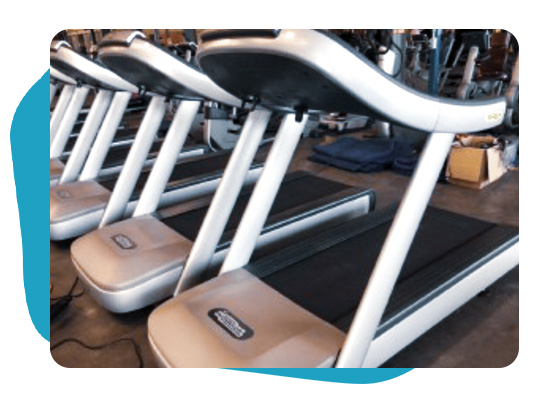 The equipment is fully cleaned and tested prior to delivery.
Delivery to satisfied customers.